The Best Time to Visit Singapore!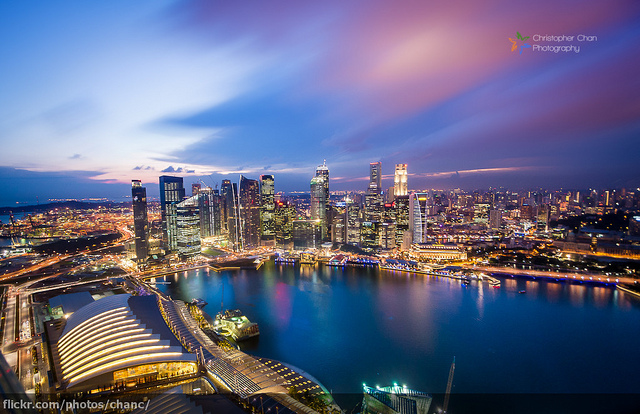 Regarded as one of the most sought after countries to both live and visit in Asia, the best time to visit Singapore is during the months of June to July and November till January. All throughout the year the weather in Singapore is pretty humid wherein rain is commonly experienced during the end of the year. Nonetheless, tourists flock to Singapore because of its special celebrations and shopping galore for those wanting a shop till the drop.
Usually Singapore is loaded with tourists during holiday festivals and the biggest one you could attend is the Chinese New Year. The streets are adorned with hanging red lanterns and traditional music is played in the background almost everywhere you go. During the Chinese New Year, you'll be able to witness a lot of lion dances, fire eaters and other great performances that will give make your day and night a unique experience.
Another great event that you shouldn't miss out on is the ZoukOut which happens every December. It is an annual celebration which is one of the largest music and dance festivals in Asia. ZoukOut is being organized by the Zouk (club). A lot of well known DJs have already performed in the festival including Paul Van Dyk, James Lavelle, Armin Van Buuren, all world-famous DJs. Certainly this event is fun in every aspect, that's why it is one of the best time to visit Singapore.
Now, you shouldn't miss the Singapore Grand Prix because this is one of the hottest events that happens in Singapore every year. Aside from it being the first street circuit in Asia, it is also a night race so expect to have an exciting night if you can make it! There are a lot of F1 fans so if you are one of them, then this Grand Prix is definitely a unique experience.
There are a lot of things for you to do in Singapore. Aside from a great shopping experience, it also has a lot of beautiful buildings and tourist attractions that you will certainly love. Truthfully, the best time to visit Singapore is year round with all of its festivals and activities although some may opt for a less crowded vacation then you should visit during the not so busy months. If you are excited for your vacation then what are you waiting for? Book that ticket and spend your holidays in beautiful Singapore.